Hardscratch Press

Jackie Pels,
editor/publisher
658 Francisco Ct.
Walnut Creek, CA
94598-2213
phone/fax
925/935-3422
email: jrbpels@
hardscratchpress
.com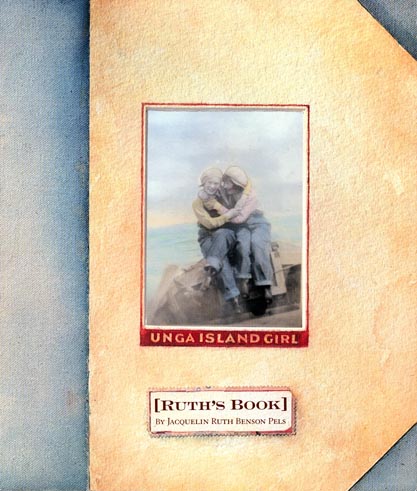 Unga Island Girl [Ruth's Book]

ISBN: 0-9625429-7-0. LCN: 94-96375.
312 pages, 8½x10 inches, index of names, glossary,
bibliography, many documents and photographs of the period. $24.50.
"Judge's choice," 1997 Bumbershoot Bookfair. Bookbuilders West award, 1996

"A real Alaska yarn, told with great charm ..." – Anchorage Daily News

"An artful book of remembrance ... a model and inspiration to others who wish to
preserve personal and regional history." – Alaska History

This book is out of print at present but can often be found via used-book sources.

[home] [any tonnage] [bridging] [circuses] [cuando] [familyvol1] [familyvol2] [finfur] [gilbert] [homesteaders] [journey] [kachemak] [mcml] [miner] [umnak] [unga]