Hardscratch Press

Jackie Pels,
editor/publisher
658 Francisco Ct.
Walnut Creek, CA
94598-2213
phone/fax
925/935-3422
email: jrbpels@
hardscratchpress
.com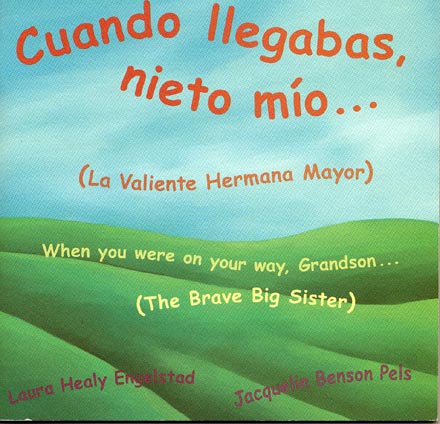 Cuando llegabas, nieto mío began as a homework assignment from
Señora Cecilia Ross at UC Berkeley and turned into a charming little book
thanks to Laura Healy Engelstad's bright artwork and David Johnson's
whimsical design. The rhyming lines in Spanish, with direct English translation,
tell in fanciful sing-song of the arrival of a new grandson in the midst of
una rara conmoción (the Loma Linda earthquake of 1986).

ISBN: 0-9625429-8-9. LCN: 99-95367. 20 pages, 5¼ inches square.
Envelope for mailing. $4.95.

[home] [any tonnage] [bridging] [circuses] [cuando] [familyvol1] [familyvol2] [finfur] [gilbert] [homesteaders] [journey] [kachemak] [mcml] [miner] [umnak] [unga]